Financial performance for the South African mining industry in 2015 has been extremely challenging and downcast.
The 2015 financial year has proved to be extremely challenging for South Africa's mining industry.
Local cost pressures, labour action, and a continuing downswing in commodity prices have resulted in shrinking margins and impairment provisions.
Mining companies are grappling to improve productivity in order to address the demanding global and local mining environment.
These are some of the findings from PwC's seventh edition of 'SA Mine', a series of publications that highlights trends in the South African mining industry, released by PwC at the 2015 Joburg Indaba: Investing in Resources and Mining in Africa conference held in Sandton.
The mining industry continues to be marred by labour unrest with four gold mining companies continued to be locked in a three-month wage 'stalemate' with unions and the pressures of a recent coal strike mounting.
According PwC African Mining Industry Leader, Michal Kotze: "The message to miners is clear: 'Continue to focus on costs, refocus on your core business and carefully evaluate growth opportunities.' It certainly will make for some interesting planning and forecasting discussions in the coming year."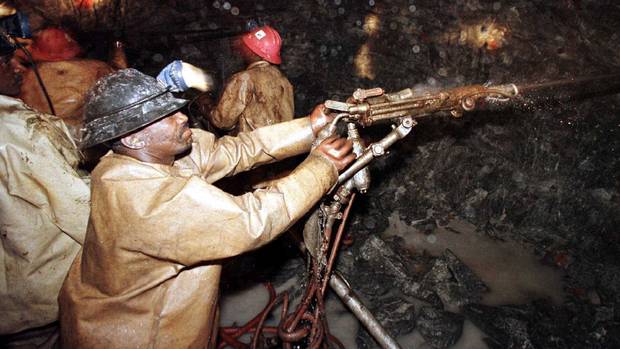 In the area of Market capitalization, the 2015 financial year saw the declining trend in market capitalisation continue with few, if any, companies left unscathed. Market capitalisation for the top 35 companies declined to R414 billion as at 30 June 2015 (compared to R675 billion as at 30 June 2014). The decline continued when compared to market capitalisation as at 30 September 2015 of R304 billion, resulting in an aggregate decline of R371 billion when compared to 30 June 2014.
Although iron ore and coal prices were the most severely impacted, platinum and gold mining companies have not escaped the continuing downward slide in commodity prices.
SA's main revenue generating commodities haven't experienced real prices as low as those experienced in 2015 in ten years, and it is not certain yet if or when the prices will start to recover.
While for contribution by commodity, despite a continued reduction in prices, coal remains the highest earning commodity in South Africa. Coal had a solid performance over the last decade, with marginal increases in production in the last few years. The long-term decline in gold production was temporarily halted in the last two years. This decline is indicative of the ever-increasing depths of existing mines, technical difficulties experienced by start-up operations and a continually growing base. Platinum group metal (PGMs) production has been severely impacted by industrial action since 2012 and by mine enclosures in the low-price environment. In the absence of a meaningful price increase, it is unlikely that platinum production levels will increase from the current lower base.
"Financial performance for the South African mining industry in 2015 was extremely challenging and downcast. This year's cash flow is the worst since the financial crisis in 2008 and reflects the margin pressure and liquidity concerns experienced by the industry. The free cash flows generated were insufficient to make existing borrowing repayments, let alone distributions to shareholders, said PwC Assurance Partner Andries Rossouw.
The revenue only increased by a mere 4 percent or R12 billion on last year.